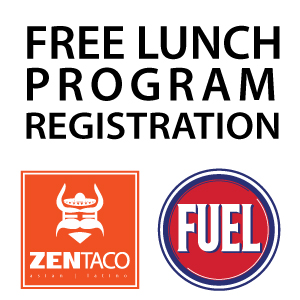 HOW IT WORKS:
When a guest or tenant is looking for a great meal, hand them our coupon card (we will deliver cards to you after registration and approval) with your name, and the name of your hotel or building on one side and a coupon for the guest on the other.  They get a great lunch/dinner and some freebies, and you get a free lunch. Pretty good deal.
Rules: Limit one lunch per order received. If more than one person is registered at a property we will rotate rewards unless the customer mentioned their name.
After clicking SUBMIT, it may take up to 45 seconds to confirm your submission.   Thanks for your patience.