Hours:
Monday- Wednesday 11am – 2am
Pick-up window open till 2am
Delivery till 2am

Thursday- Saturday 11am – 3am
Pick-up window open till 3am
Delivery till 3am

Sunday  11am-10pm
Pick-up window open till 2am
Delivery till 2am

OPEN TILL 3AM ON THE 4TH OF JULY
Servin' it up since 1998
FUEL pizza got jump started in 1998 by a few guys from New York that craved really good pizza but couldn't find a slice anywhere in Charlotte. They needed REAL pizza made with the finest mozzarella, vine-ripened tomatoes and the highest-quality fresh ingredients. Unable to find the perfect pizza, they decided to do it themselves. Fortunately, they found a funky 1930′s gas station on Central Avenue and FUEL Pizza was born.
FUEL is powered by an energetic team of hard-workers that deliver REAL Pizza, Perfect Wings, Fresh Salads and Tasty Sandwiches to all of our guests!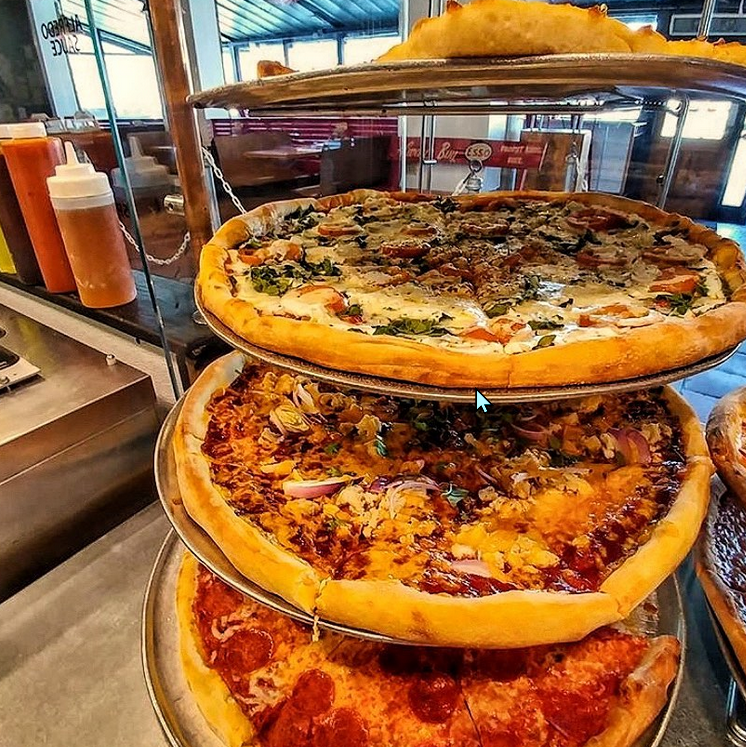 It's pizza o'clock somewhere!
Fuel Pizza is ready to serve you and cater your event.  Pizza is always a crowd pleaser.  Seriously, have you ever met someone that doesn't like pizza? Me neither.
From corporate luncheons, to birthday parties, office lunch and dinner, to game day parties, baby showers, book club parties (what?! It's easier than slaving over a hot stove!) and more.
Fuel Pizza can accommodate pretty much any food allergy/dietary restrictions with vegan Daiya cheese, gluten free crusts and dairy free sauce.
BOOK YOUR NEXT KID'S PARTY WITH US.
For Immediate Assistance in the North/South Carolina Area Call 704-408-5407